As a local, family business, we go the extra mile for you. We promise:
Request a quote
Tell us your plumbing problem and we'll call you back to discuss your options.
Local family run business since 2006
COVID safe - PPE & COVID safe practises
Same-day, on time service guaranteed 24/7
Lifetime guaranteed work on all jobs
We leave your home clean & tidy
Great online reviews & testimonials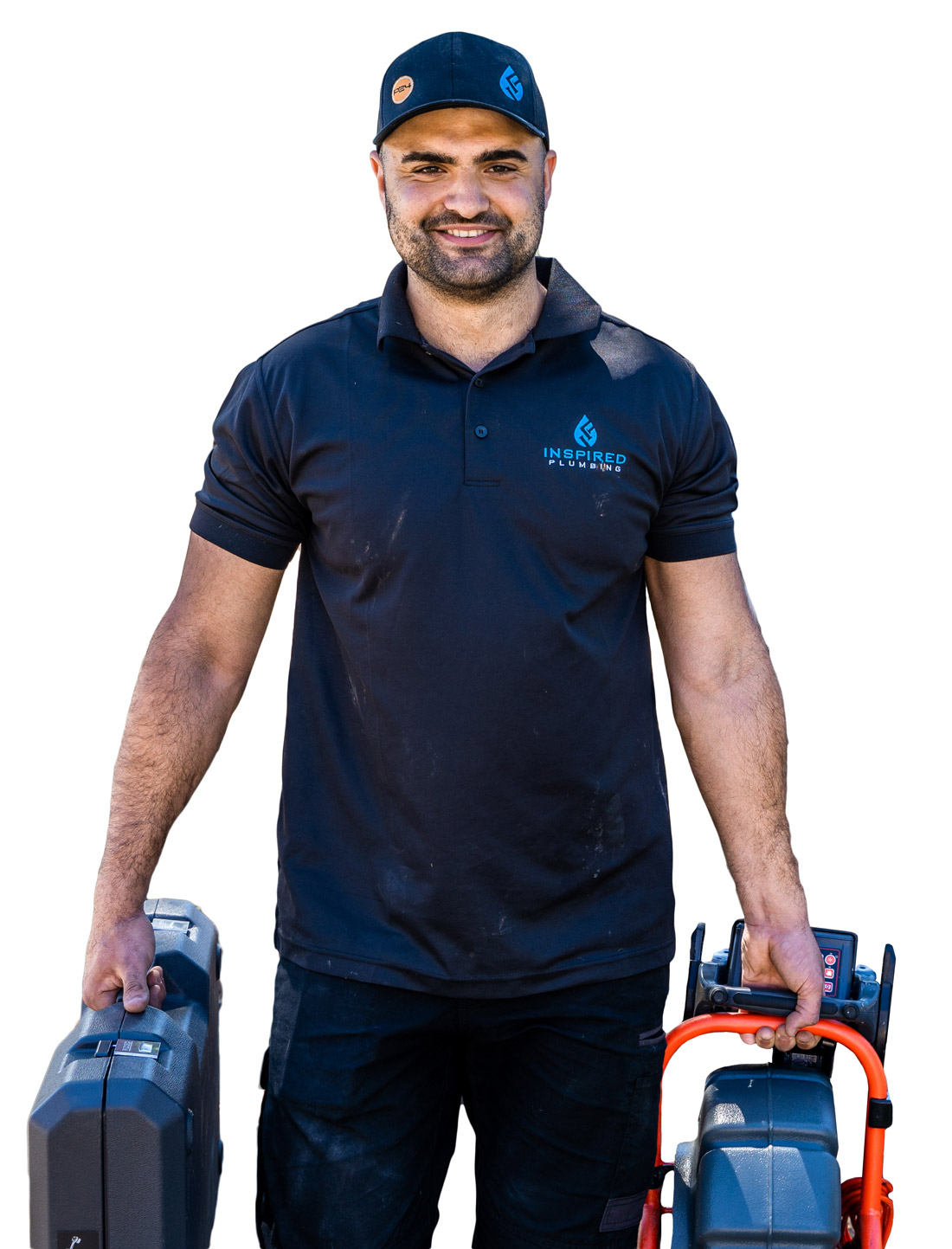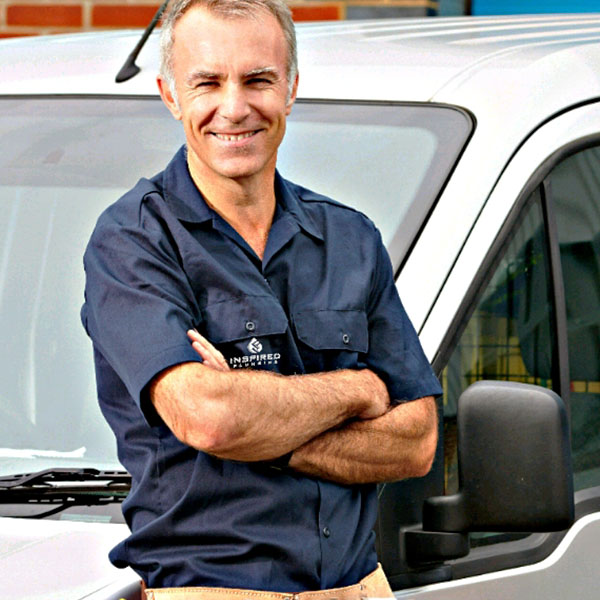 Got a plumbing emergency? Need an after hours plumber urgently?
We're Available 24/7, Whenever You Need Us, like a true after hours plumber should be!
It seems as though plumbing emergencies never occur during ordinary working hours for either clients or plumbers. They always happen either after hours, or during weekends - in other words: at the worst of times!
That's why we have an emergency plumber available 24/7. You don't need the worry and inconvenience of a plumbing problem until regular business hours. That is unless your emergency actually does happen during a regular workday!
But don't worry, contact us now and a professional will be at your door ready to help before you know it.
We'll be there, no matter when your problem happens!
Imagine having no hot water for your daily shower, having to catch water from a leaking pipe with buckets, or having to use a neighbour's toilet repeatedly, or worse, for an indefinite period of time. Even smaller problems like a simple blocked drain or a dripping tap can drive you crazy! It's safe to say that no matter what your plumbing problem is, you want it fixed right now.
When you call us, we'll dispatch one of our highly trained and knowledgeable plumbers. With the rare exception, your plumbing problem will be handled thoroughly and completely. No return visits -- unless, of course, you should have another plumbing emergency.
We're based in Sydney's Inner West area and serve all communities in the area. So, if you live anywhere from Abbotsford to Newtown, hold tight, knowing that one of our plumbers will arrive in no time - with any and all equipment necessary for the emergency you described to us.
"The inspired team were great when I really needed help with my blocked toilet. Xavier arrived about an hour after my call, and fixed the job fast. Would use again."
Jennie
Annandale
"I've been using Inspired for a few years now and I would recommend them to anyone. Xavier always goes the extra mile for me"
Aiden
Five Dock
"I was really impressed with the job that Xavier did when I had an emergency situation. He got here literally within about 30 minutes of my call, and solved the problem effectively. I would recommend Inspired to my family and friends"
Amanda
Dulwich Hill
3 steps to Inspired service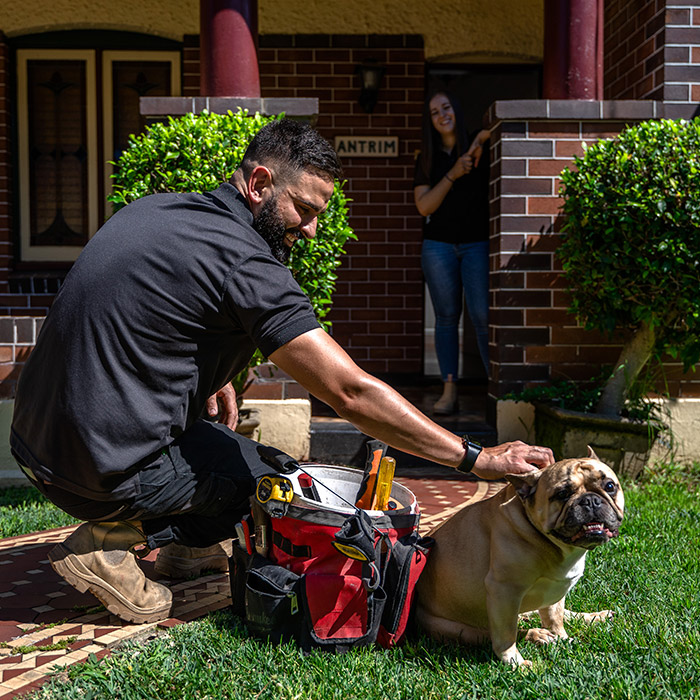 Get advice & book your appointment

Contact us by calling, emailing, using the chat feature on the website, or filling in a form online. A member of our friendly team will advise on your situation, and book a time to suit you.

Friendly, respectful, COVID-safe service

Your local plumber will call you when they are 30 minutes away, and arrive on time. All of our team wear protective equipment, and will observe COVID safe practises.

Lifetime guaranteed work to suit your budget

Your plumber will inspect the problem, and provide an up front quote, with different options to suit your budget. They will also carry out a safety inspection of your home, free of charge.
If You Suspect a Natural Gas Leak in Your Home
If you have a gas leak, you must act fast! If there is a leak inside your property, call us, and we will treat it like the after hours plumber emergency it is – our emergency technician will arrive ASAP, isolate the leak, and repair it.
But how can you tell if you have a leaking gas pipe or outlet? There's a unique and familiar odour associated with natural gas. People describe it as being like sulphur or rotten eggs. If you smell this in your home, call us, and remove yourself from the area where you smell the leak. Most importantly, do not allow anything that could cause a spark into the area, as this could cause an explosion or fire.
If there's been a gas leak over time, you or someone else might be experiencing one or more of the following symptoms of carbon monoxide poisoning (symptoms listed from earlier to more advanced):
Dull headache
Weakness
Dizziness
Nausea or vomiting
Shortness of breath
Confusion
Blurred vision
Loss of consciousness
If you have one or more of these symptoms, especially if you've also smelled gas recently, get others out of the house, and seek medical attention right away.
A Sewer Line or Septic System Has Backed Up
When either of these happens, it creates quite a mess. If it's a septic system, it might be that it went too long without being pumped out. Once the problem is resolved, though, you should discuss with us how often pumping is needed for your home and household.
Things that could cause either a septic system or a sewer line to back up include the incursion of tree roots -- which can cause a lot of damage over time. The roots penetrate these systems as they seek moisture and nutrients for the tree.
It also could be that one of these waste-disposal structures has developed a sizable blockage in one of the pipes linking it to your home. So be sure to remedy these as soon as they happen. Remember, we're ready to help you, 24/7, as your trusted after hours plumber!
When We Say We're Available 24/7, We Mean It
Did we forget to mention that having an emergency plumber available 24/7 includes not only nights and weekends but also holidays?
Yes, that's right. Kitchen sink blockages are a common problem at major holidays, especially when people throw too much food waste down the drain.
Other things can go wrong too, such as loss of hot water - or any water. What could put an end to holiday celebrations faster than this?
Give us a call, and we'll be out to take care of the problem before anyone has time to become disappointed or grouchy about it.
Why do we work on holidays? Because we're your local Sydney emergency plumber and we do what it takes to serve our customers. Call us or use our online form.
Get plumbing advice
Get free advice from a licensed plumber. Ask a question and we will contact you with advice.
Request a call back
Can't call us right now? No worries, leave your details and we'll call you back at a time to suit you.
Request a quote
Tell us your plumbing problem and we'll call you back to discuss your options.