As a local, family business, we go the extra mile for you. We promise:
Request a quote
Tell us your plumbing problem and we'll call you back to discuss your options.
Local family run business since 2006
COVID safe - PPE & COVID safe practises
Same-day, on time service guaranteed 24/7
Lifetime guaranteed work on all jobs
We leave your home clean & tidy
Great online reviews & testimonials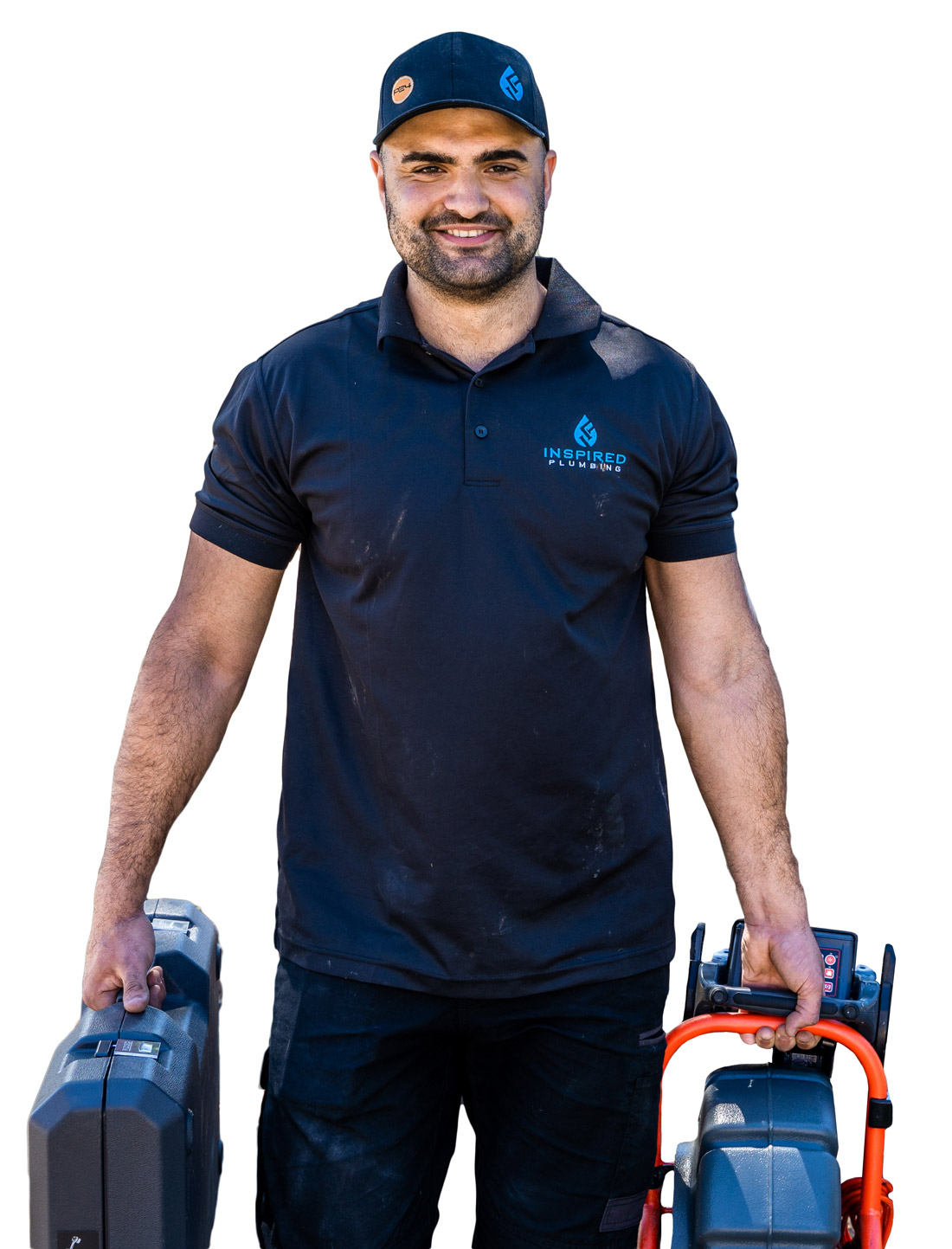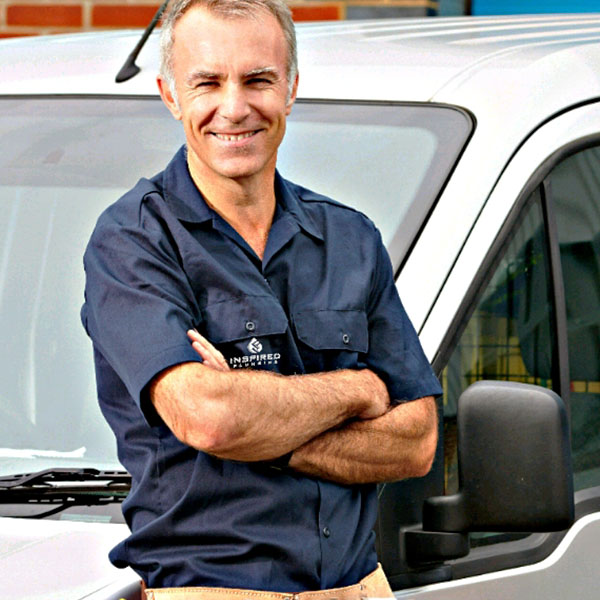 Let Us Help You With That Out Of Control Leak Or Burst!
A leaking pipe can really ruin your day. A burst pipe is even worse – if you get one of these, cancel your plans, because your life is about to be turned upside down.
You should always do your best to prevent leaks and bursts, since a leaking or burst pipe can seriously damage your home and possessions. But as we know all too well, if the most perfectly maintained homes can still have problems – that's where our plumbers come in!
Escaped water also often leads to mould growth, which might make you sick. Water could start an electrical fire too, if it comes into contact with electrical wiring.
By all means, let us know as soon as you suspect you have a leaking pipe. Here's are some of the signs to watch for:
A loud thump when you turn off a tap
Stains and dampness on walls and floors
An unpleasant, musky or rotten egg smell
Pooled water
Peeling or blistering paint
Inconsistent water pressure
An unusual increase in your water meter reading and water bills
A leaking pipe can become a burst pipe, so don't ignore these signs or simply place a bucket to catch the drips and delay getting the help you really need.
Call us! Plumbing professionals have a refined ability to detect leaks!
If you know where the leak is, turn off your home's water supply and call us right away. If you can't tell exactly where the leak is, we can help with that as well.
"The inspired team were great when I really needed help with my blocked toilet. Xavier arrived about an hour after my call, and fixed the job fast. Would use again."
Jennie
Annandale
"I've been using Inspired for a few years now and I would recommend them to anyone. Xavier always goes the extra mile for me"
Aiden
Five Dock
"I was really impressed with the job that Xavier did when I had an emergency situation. He got here literally within about 30 minutes of my call, and solved the problem effectively. I would recommend Inspired to my family and friends"
Amanda
Dulwich Hill
3 steps to Inspired service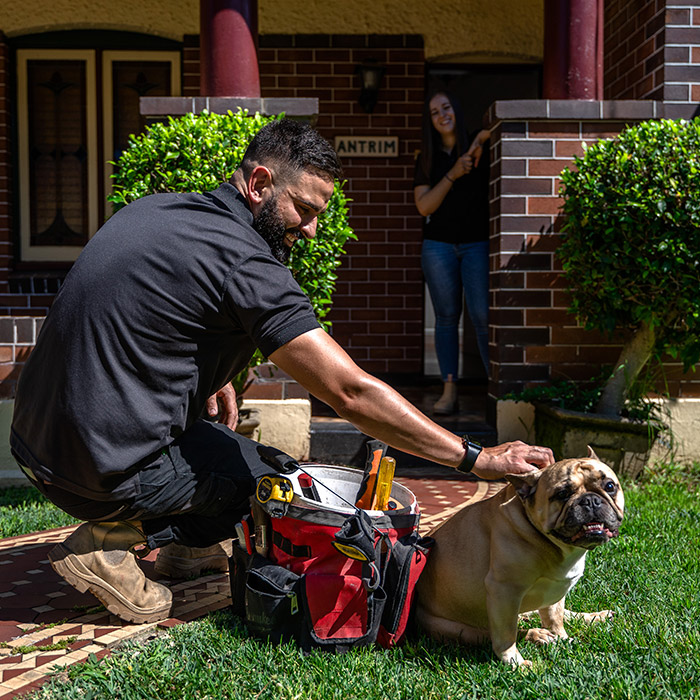 Get advice & book your appointment

Contact us by calling, emailing, using the chat feature on the website, or filling in a form online. A member of our friendly team will advise on your situation, and book a time to suit you.

Friendly, respectful, COVID-safe service

Your local plumber will call you when they are 30 minutes away, and arrive on time. All of our team wear protective equipment, and will observe COVID safe practises.

Lifetime guaranteed work to suit your budget

Your plumber will inspect the problem, and provide an up front quote, with different options to suit your budget. They will also carry out a safety inspection of your home, free of charge.
Thinking Of Fixing Your Own Leaking Pipe?
If you're an ambitious do-it-yourselfer, you can try the below solutions for a leaking pipe, which should stem the flow until a plumber arrives:
Pipe Clamp
These should be used only for smaller water leaks -- and only for a limited time.
Epoxy Putty
This material is most effective when used on cast iron pipes, though most of these pipes are older and probably need to be replaced soon after being applied.
Rubber Pipe Connectors
These can be used for joint leaks or leaks in the middle of pipes. They can be a bit tricky to put in place, though.
Pipe Wraps
These wraps will harden around a pipe to seal off a leak. They can be used on different parts of the pipe and to seal different types of leaks.
Repair Sleeves
These can be used on joint or pinhole repairs. Like pipe clamps, they provide a seal, but that seal will only last for a limited period.
None of these temporary fixes can substitute replacing the pipe. After attempting a temporary repair, we recommend consulting with one of our plumbers to determine when and what the next step should be.
How to Know When to Repair vs. Replace a Leaking Pipe
Most pipe leakage is a sign of wear and tear on the pipe. While some of the repairs discussed above will stem the flow temporarily, eventually, the pipe should be replaced. You want to avoid future leaks or have the pipe burst.
Preventive Measures
Having damage caused by a burst pipe teaches a lesson you won't quickly forget. There's nothing like having uncontained water damaging your home to make you aware of your plumbing system and the routine care and maintenance it requires.
Let Us Help You with Your Burst Pipe
We understand how urgent a situation you're facing when you have a burst or leaking pipe in your home.
Uncontained water can wreak havoc. So, the sooner the problem can be taken care of, the better off you'll be.
Most plumbers recommend you have your plumbing inspected every so often. In fact while we're at your home, you can ask us to look at the condition of your pipes, we'll be able to give any unconcealed pipes a visual inspection, to let you know what has become worn and needs to be either repaired or replaced. This is something you shouldn't put off!
So get in touch by calling us or filling in a form online, before your burst pipe becomes a major issue!
Get plumbing advice
Get free advice from a licensed plumber. Ask a question and we will contact you with advice.
Request a call back
Can't call us right now? No worries, leave your details and we'll call you back at a time to suit you.
Request a quote
Tell us your plumbing problem and we'll call you back to discuss your options.