As a local, family business, we go the extra mile for you. We promise:
Request a quote
Tell us your plumbing problem and we'll call you back to discuss your options.


Hot water specialists
We work with Australia's most trusted brands in hot water. Not only that, but we have more than15 years of experience with installing both electric and gas hot water systems.
Hot water installation
Do you need to upgrade or replace your hot water system? We can give you professional advice on the best choice for your needs depending on your home's demand for hot water.
We will talk you through your options regarding the type (electric, solar or gas), whether you would prefer a tank setup, or instantaneous (also known as continuous flow) and the brand that best fits your needs.
Local family run business since 2006
COVID safe - PPE & COVID safe practises
Same-day, on time service guaranteed 24/7
Lifetime guaranteed work on all jobs
We leave your home clean & tidy
Great online reviews & testimonials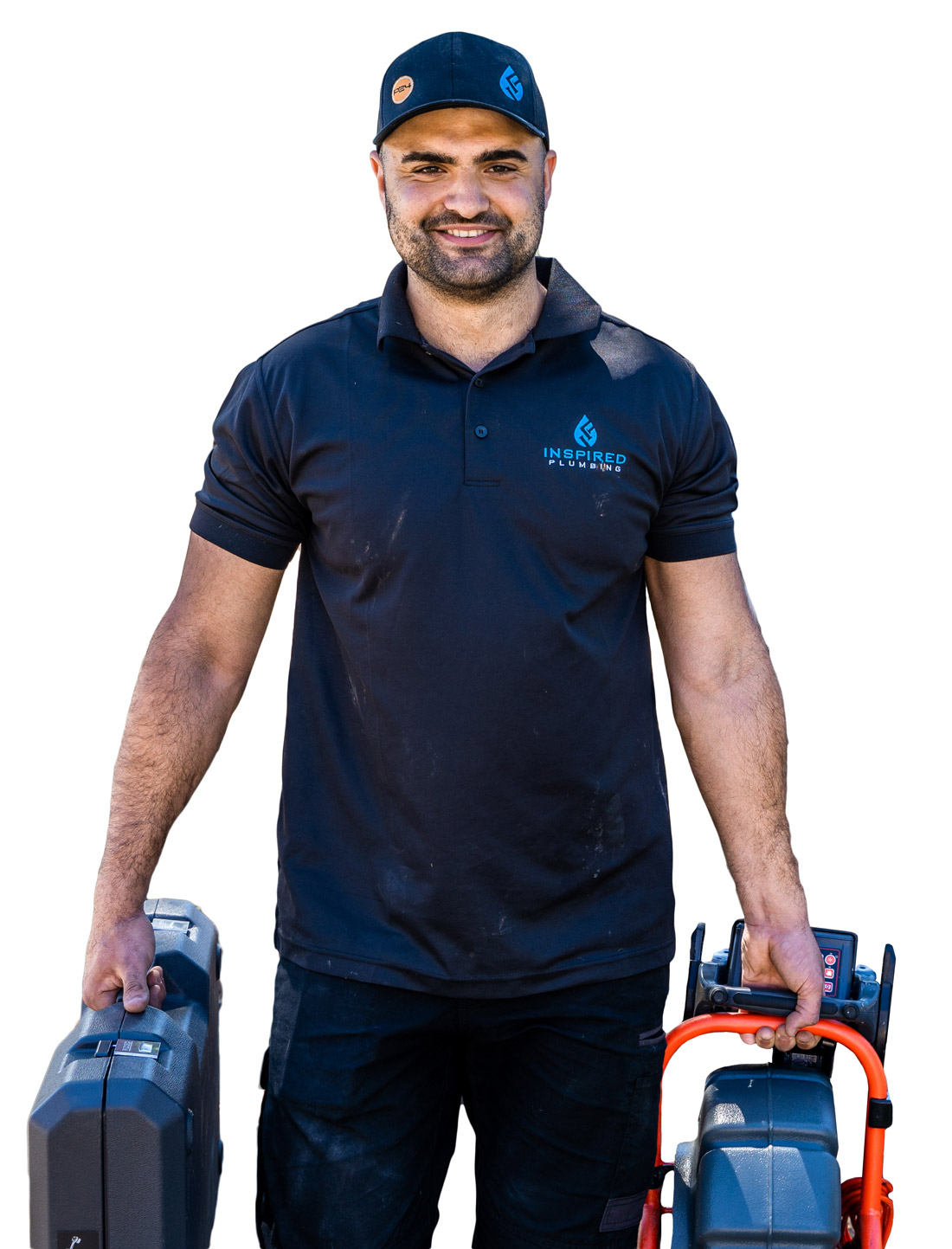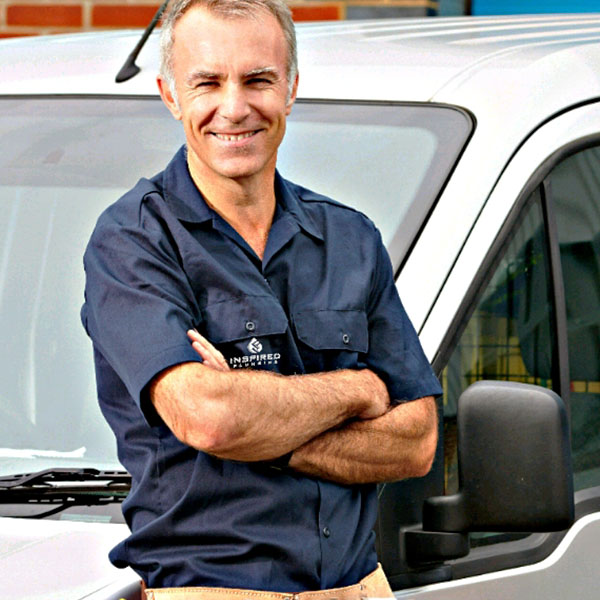 Looking For A Hot Water System Install? Look No Further
There's nothing like the bliss of a hot shower on a cold day. Choosing a good hot water system means ensuring the hot water continues to flow without limiting your use and racking up high utility bills.
Choosing the right heater system will depend on how big your household is, usage, and what devices or fixtures require hot water. You have a variety of options to choose from - from electric to gas, with tank and without - depending on your home set-up and budget.
We have 15 years of experience assisting homeowners in Sydney choose the best water heater system and get it installed properly and safely.
For a reliable and efficient hot water system that you and your family can rely on, every day, contact us today. We are available 24/7, offer transparent, flat-rate pricing, and guarantee our services, so you know the job will get done right the first time.
Work with our team and you'll receive timely and respectful service - we always remove our shoes at the door and clean up after a job.
"The inspired team were great when I really needed help with my blocked toilet. Xavier arrived about an hour after my call, and fixed the job fast. Would use again."
Jennie
Annandale
"I've been using Inspired for a few years now and I would recommend them to anyone. Xavier always goes the extra mile for me"
Aiden
Five Dock
"I was really impressed with the job that Xavier did when I had an emergency situation. He got here literally within about 30 minutes of my call, and solved the problem effectively. I would recommend Inspired to my family and friends"
Amanda
Dulwich Hill
3 steps to Inspired service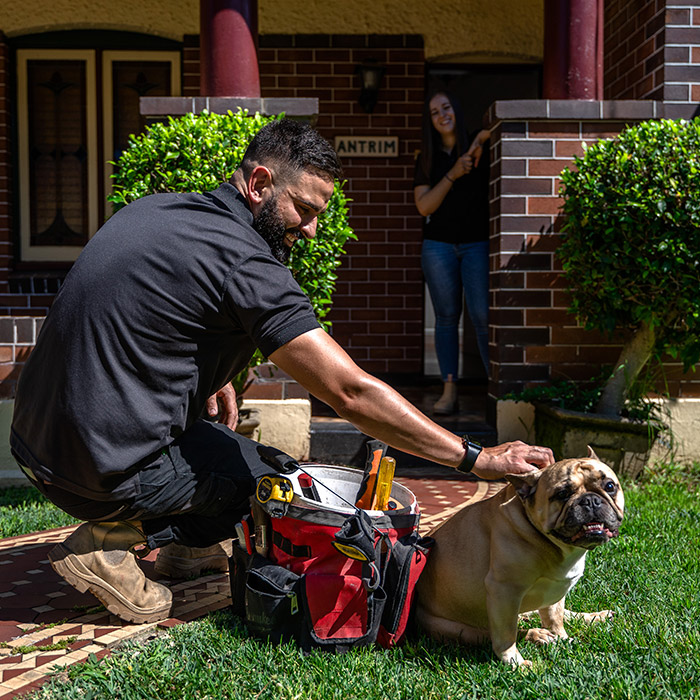 Get advice & book your appointment

Contact us by calling, emailing, using the chat feature on the website, or filling in a form online. A member of our friendly team will advise on your situation, and book a time to suit you.

Friendly, respectful, COVID-safe service

Your local plumber will call you when they are 30 minutes away, and arrive on time. All of our team wear protective equipment, and will observe COVID safe practises.

Lifetime guaranteed work to suit your budget

Your plumber will inspect the problem, and provide an up front quote, with different options to suit your budget. They will also carry out a safety inspection of your home, free of charge.
Your options for a new hot water system install
You have several options when choosing your hot water heater system. Gas water heater, electric water heater, and instantaneous or tankless hot water systems. Some of the leading brands are Bosch, Rinnai, Vulcan, and Dux. If you're considering a solution with a tank, it's important to think about how much water your household uses and how much space you have inside or outside. Water tanks come in a variety of sizes, from 80L to 315L. With an instantaneous system, you'll need to estimate the flow rate for each of the fixtures using hot water in your home, such as the washing machine, tub, and kitchen sink.
We understand this can feel overwhelming, but it's important to choose the correct size for your household and get it installed by a professional. Combine extremely hot water and pressure with improper installation or a defective temperature and pressure relief valve (TPR), and you risk having your hot water system exploding. Our licensed plumbers have 15 years of experience helping Sydney Inner West homeowners with installing efficient and reliable hot water systems.
The importance of maintaining your hot water system
Every time you take a warm shower, run a load of laundry, or scrub a greasy pan, you're relying on your hot water system to do its job. To ensure your system continues to work for you, it's important to maintain and care for it. Without maintenance, your water heater can get calcium build-up which reduces heating efficiency. If the temperature and pressure aren't properly adjusted, you could get a leaking pressure relief valve which means there's too much heat or pressure inside the water tank. This could even lead to an explosion if not immediately addressed by a professional.
For routine maintenance or repairs, our licensed plumbers are available to help 24/7 in the Sydney Inner West region.
Can you do your own hot water system install?
When you're working with high pressure, hot water, and flammable fuels, the risks for accidents are high if you're not a plumbing professional. Your water heater is an explosion risk, and installations should only be done by licensed professionals. A big part of installing a water heater is to set up the ventilation process. Without proper ventilation, the heater could have carbon monoxide build-up and expose your household to a deadly toxin. Finally, it's important to have selected the proper hot water heater for your home, so you can confidently provide hot showers for everyone at home and complete daily chores at the same time.
Our licensed plumbers are available 24/7 to provide friendly advice on choosing the best water heater system and complete safe and professional installations.
Choose A Licensed Professional
Issues with not having enough hot water are frustrating. You may want to try to fix things yourself or get a whole new water heater system. But first, consider the risks of working with extremely hot water temperatures, pressure valves, and gas lines.
If you're not an experienced and licensed plumber, you risk having a dangerous accident, even an explosion, and hurting yourself and your home property.
Let our licensed plumbing professionals handle your water heater issues. We have 15 years of experience serving homeowners in Sydney's Inner West area and are available 24/7.
We get the job done right, at a transparent flat-rate price, and can guarantee our services. Choose the best water heater system for your home and stay safe by letting our licensed professionals handle repairs and installations.
Get plumbing advice
Get free advice from a licensed plumber. Ask a question and we will contact you with advice.
Request a call back
Can't call us right now? No worries, leave your details and we'll call you back at a time to suit you.
Request a quote
Tell us your plumbing problem and we'll call you back to discuss your options.