As a local, family business, we go the extra mile for you. We promise:
Request a quote
Tell us your plumbing problem and we'll call you back to discuss your options.
Local family run business since 2006
COVID safe - PPE & COVID safe practises
Same-day, on time service guaranteed 24/7
Lifetime guaranteed work on all jobs
We leave your home clean & tidy
Great online reviews & testimonials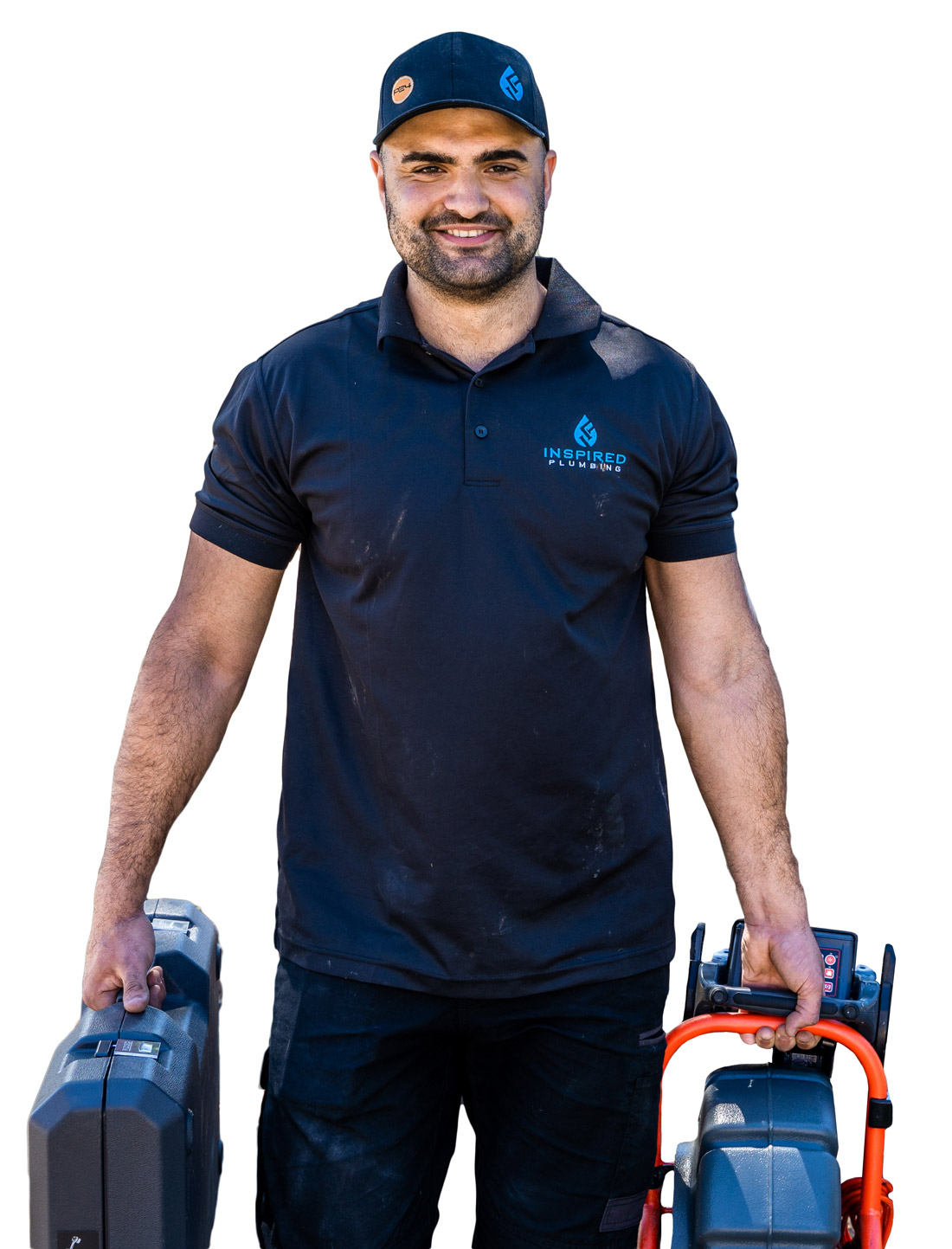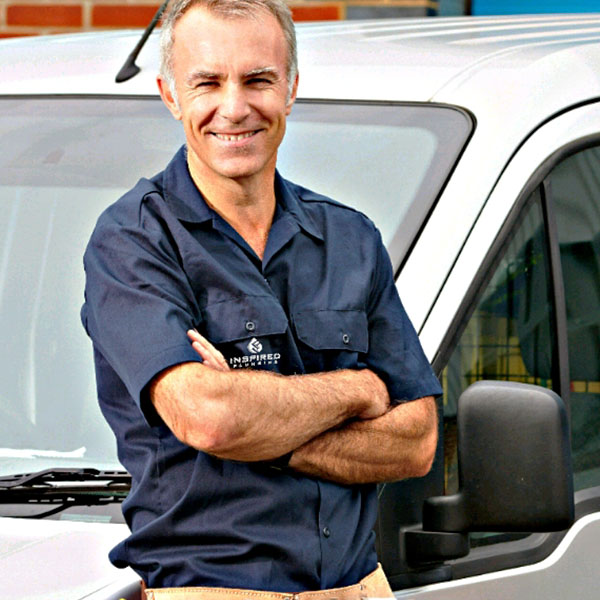 Blocked Toilet? We Can Help
Blocked or malfunctioning toilets are arguably the worst type of blocked drain you can have in your home. They are a huge inconvenience and be very unpleasant. But don't worry, because with over a decade of experience unblocking toilets, our expert plumbers at Inspired Plumbing can easily, efficiently and inexpensively unclog or repair any toilet.
We can diagnose your drainage problems and give you expert solutions and advice. Contact Inspired Plumbing today.
"The inspired team were great when I really needed help with my blocked toilet. Xavier arrived about an hour after my call, and fixed the job fast. Would use again."
Jennie
Annandale
"I've been using Inspired for a few years now and I would recommend them to anyone. Xavier always goes the extra mile for me"
Aiden
Five Dock
"I was really impressed with the job that Xavier did when I had an emergency situation. He got here literally within about 30 minutes of my call, and solved the problem effectively. I would recommend Inspired to my family and friends"
Amanda
Dulwich Hill
3 steps to Inspired service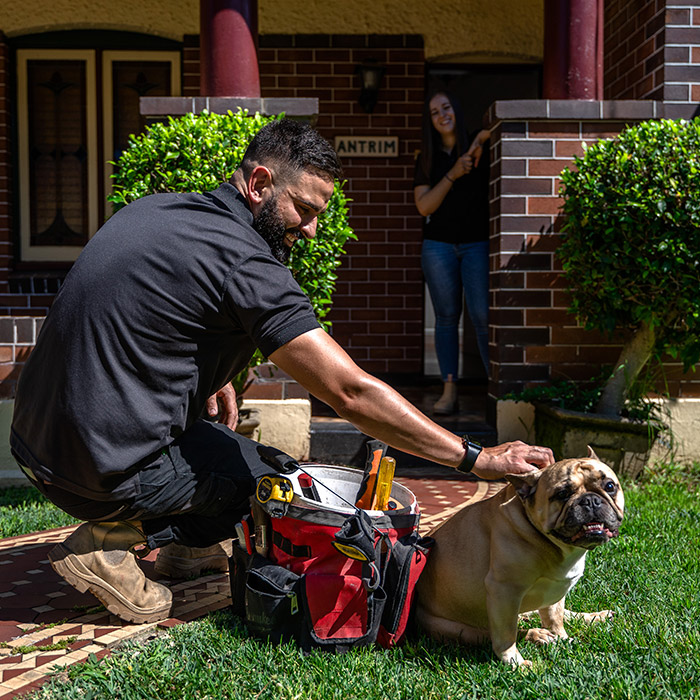 Get advice & book your appointment

Contact us by calling, emailing, using the chat feature on the website, or filling in a form online. A member of our friendly team will advise on your situation, and book a time to suit you.

Friendly, respectful, COVID-safe service

Your local plumber will call you when they are 30 minutes away, and arrive on time. All of our team wear protective equipment, and will observe COVID safe practises.

Lifetime guaranteed work to suit your budget

Your plumber will inspect the problem, and provide an up front quote, with different options to suit your budget. They will also carry out a safety inspection of your home, free of charge.
Oh No, Not a Blocked Toilet!
Blocked Toilet? No Worries - We'll Be There to Deal With This Messy Situation
Did one of your kids try to flush a sock? Maybe someone used a little too much toilet paper or forgot to put a sanitary wipe in the rubbish bin instead of the toilet? Whatever it was, you're now facing a blocked toilet - an unpleasant situation indeed.
We all know what toilets are for, and no one (except maybe toddlers) likes to talk about it. But when there's a backed-up or blocked toilet, you should call us and tell us all about it, so we can get that blocked drain cleared ASAP!
Your professional plumber will come over right away to take care of the problem for you and, of course, clean up meticulously when they're finished. No lingering concerns or extra work for you!
Our plumbers are well-versed in toilet "anatomy" and know what strategies and tools are needed to get rid of clogs. They also understand how to keep the area surrounding the toilet safe and sanitary.
When you hire plumbing professionals like ours, they get the job done on time, and to the highest standard!
Now, let's consider household toilets and take an in-depth look at the problems that can occur because of how they function.
Toilet Blockages - The Root Cause
Anything from a tree root destroying your sewer pipes, to a children's toy getting flushed can cause a your toilet to back up and block. Below we discuss the main components that cause a blockage.
The Toilet Drain
A toilet flushes because a flapper valve opens when the flush handle is pressed down. This valve opens into the toilet's P trap (or an old-style S trap). The water and waste then travel through a pipe that's connected to a shared drain line, then the stack (the home's main drainpipe), and on into the sewer or septic system.
In many ways, a toilet is a perfect machine. It takes no fuel, and unless there's a clog, it does its intended job every time. Flushing a toilet is an effect of gravity and water pressure.
How Toilet Clogs Form
A toilet clog forms when either the toilet's trap or its drain line is jammed with substances that have become too dense to pass through. Toilet drains often start to clog when too much toilet paper or paper hygiene products are flushed at once.
Be aware, though, that not every clog causing a blocked toilet is necessarily in the toilet itself -- or even originated in the toilet. Many drains feed into the same drain line, and any one of them (the kitchen sink, for example) might be the cause of the blockage. Tree roots in outside pipes further down could be to blame as well.
Although some water might pass through a clog at first, eventually, the addition of additional solid waste will stop the flow. With nowhere for the water to go, the bowl fills, possibly until it overflows.
Want To Try And Unlog Your Toilet Yourself?
For mild, easy to shift blockages, there are a few ways you can attempt to unclog a blocked toilet yourself, the most common of which is using a toilet plunger. You can also wear rubber gloves and reach in with your hand and maybe a bent coat hanger to try and pull out the clog.
You can also try to break up the clog using baking soda and vinegar. First, make sure the water level in the bowl is about half. Then, pour in 250ml of baking soda. Follow this by gradually adding 250ml of vinegar. Allow it to fizz for at least 20 minutes.
If these strategies don't clear your blocked toilet, no problem. You should definitely give us a call.
Don't Get All Flushed When If You See A Toilet Blockage!
After all, looking at toilets is a big part of what our expert plumbers do.
When they look at your toilet, they'll figure out what's clogging it and decide which of our many tools can make it functional again.
Don't worry. We're in the business of handling blocked toilets. It should be our concern, not yours.
We'll have that blocked toilet freed up in no time - and leave your bathroom clean and tidy when we're through.
Get plumbing advice
Get free advice from a licensed plumber. Ask a question and we will contact you with advice.
Request a call back
Can't call us right now? No worries, leave your details and we'll call you back at a time to suit you.
Request a quote
Tell us your plumbing problem and we'll call you back to discuss your options.