As a local, family business, we go the extra mile for you. We promise:
Request a quote
Tell us your plumbing problem and we'll call you back to discuss your options.


Hot water specialists
We work with all trusted hot water brands, and have over 15 years of experience in repairs, maintenance, and installation of both electric and gas hot water systems.
Hot water repairs
Whether your system is a conventional gas or electric tank heater, or a continuous flow system, we're the trusted choice for hot water repairs. We can fix any brand of hot water heater as licensed hot water specialists
Local family run business since 2006
COVID safe - PPE & COVID safe practises
Same-day, on time service guaranteed 24/7
Lifetime guaranteed work on all jobs
We leave your home clean & tidy
Great online reviews & testimonials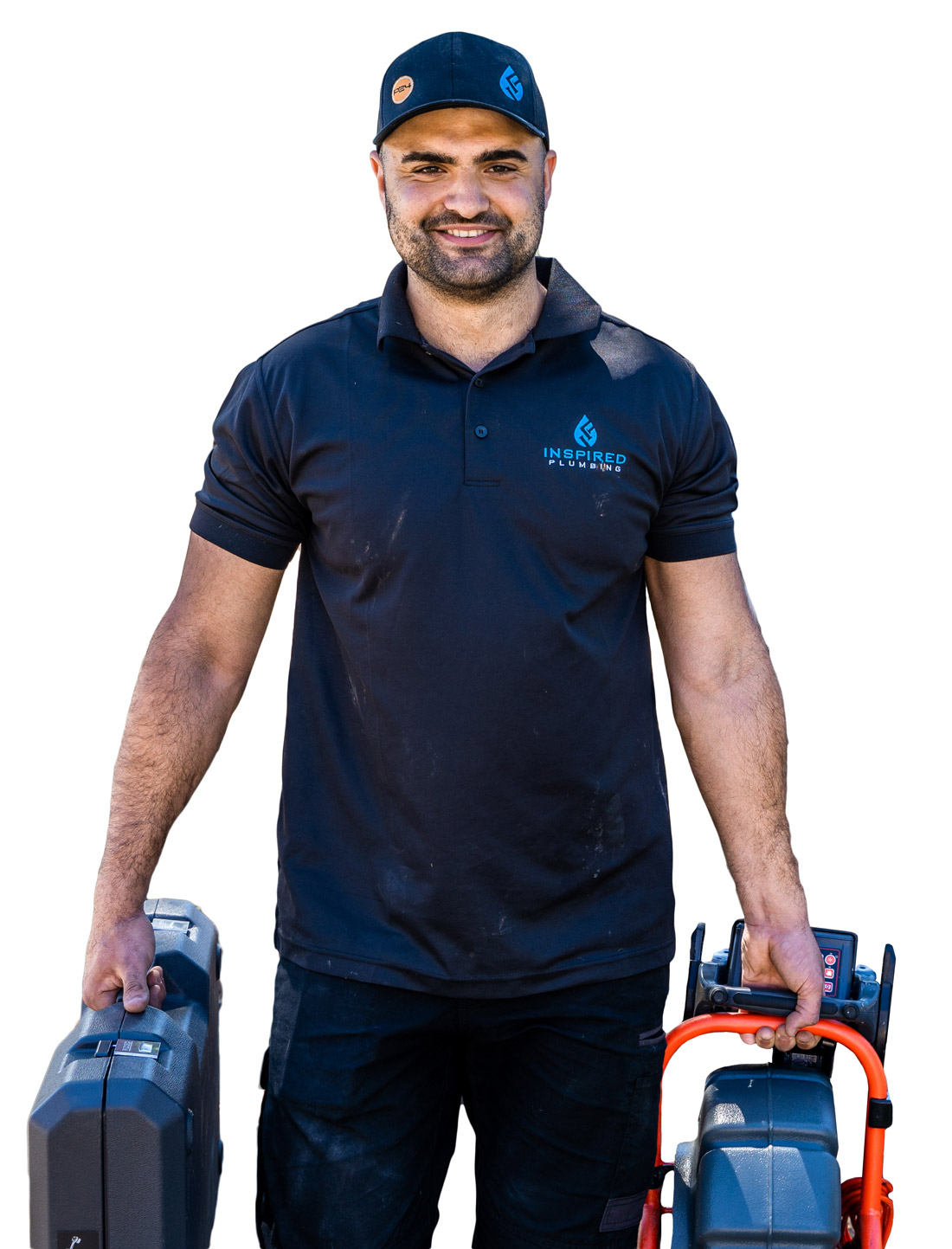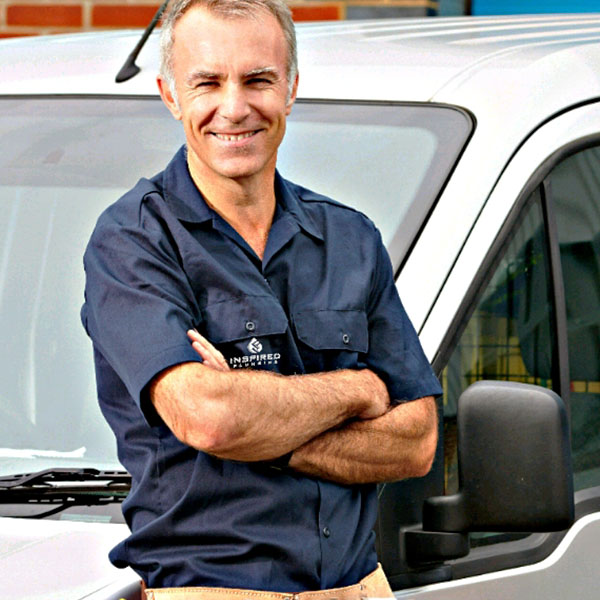 Need hot water system repair? We're the trusted choice
Have you gotten stuck with no hot water? Going without a warm shower in the morning is harsh and unnecessary in this day and age. While a cold shower at least gets you clean, it's pretty uncomfortable and makes you wish you had a spare hot water heater!
We have something almost as good as a spare water heater to offer you: our services. In fact, we work with several different kinds of hot water systems at Inspired Plumbing, plus our highly skilled plumbers are ready to install, inspect, repair, and eventually replace yours.
Water heaters don't last forever. They're subject to metal corrosion, mineral deposits (limescale), or just plain age. Also, water heaters are bound to need replacing at some point. The average lifespan of a water heater is about 10-15 years. Until then, though, they need routine maintenance and occasional repairs.
When it's time to decide whether to repair or replace, you'll see that the variety of hot water systems is extraordinary -- even compared to just a few years ago. There are traditional tank water heaters, which come in either gas or electric models and remain the most popular choice.
When it comes to hot water plumbing, we service most systems.
"The inspired team were great when I really needed help with my blocked toilet. Xavier arrived about an hour after my call, and fixed the job fast. Would use again."
Jennie
Annandale
"I've been using Inspired for a few years now and I would recommend them to anyone. Xavier always goes the extra mile for me"
Aiden
Five Dock
"I was really impressed with the job that Xavier did when I had an emergency situation. He got here literally within about 30 minutes of my call, and solved the problem effectively. I would recommend Inspired to my family and friends"
Amanda
Dulwich Hill
3 steps to Inspired service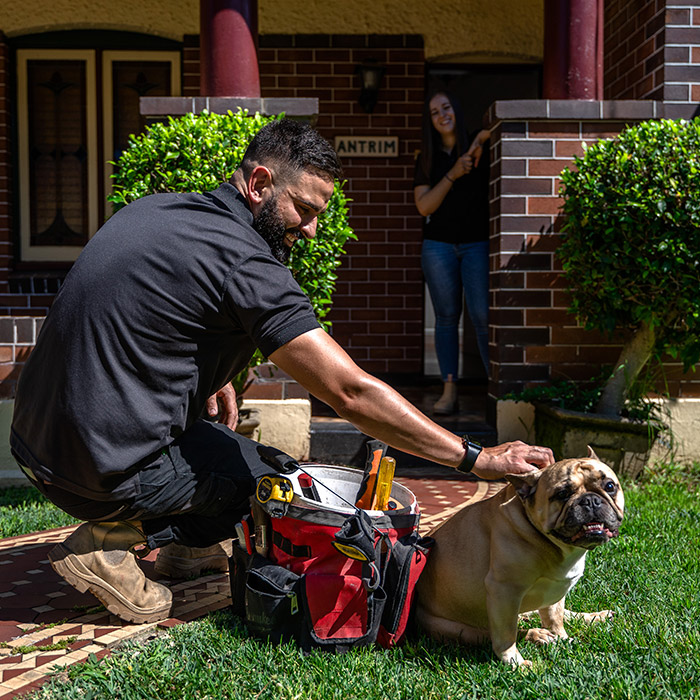 Get advice & book your appointment

Contact us by calling, emailing, using the chat feature on the website, or filling in a form online. A member of our friendly team will advise on your situation, and book a time to suit you.

Friendly, respectful, COVID-safe service

Your local plumber will call you when they are 30 minutes away, and arrive on time. All of our team wear protective equipment, and will observe COVID safe practises.

Lifetime guaranteed work to suit your budget

Your plumber will inspect the problem, and provide an up front quote, with different options to suit your budget. They will also carry out a safety inspection of your home, free of charge.
The Risk of Your Hot Water Being Too Hot
You might remember some stories about restaurants being held accountable when customers were scalded by hot coffee or tea. That risk is real -- as is the risk of being scalded by your hot water at home if you don't take certain precautions.
Even though it's possible to set your water heater to a very high level of heat, be careful! You might forget how high you set it when you have the shower running and are ready to step in. You can also accidentally set the shower itself too high out of worry that it won't get hot enough.
To avoid accidental scalding, be sure the thermostat is set at about 49℃. This will also lower your energy bill.
The Future of Hot Water Heating
Today, most homes still have tank-based hot water systems that use either natural gas or electricity as fuel.
Things are changing, though, as more energy-efficient systems and new, renewable energy sources come along to replace or augment traditional electric water heaters and gas water heaters.
There are also instant hot water heaters (which are tankless), heat pumps (also known as hybrid water heaters), solar-powered water heaters, and condensing water heaters.
Both solar and geothermal energy stand to replace -- or at least supplement -- today's predominant heating fuels. More water-heating units are also tankless, with hot water available on an as-needed basis.
Don't risk getting in hot water with a dodgy plumber, call the hot water system repair experts
For us, getting into hot water is a good thing, though. It's part of our job, after all - and we love it!
Making sure our customers are comfortable with their home water-supply systems is our main goal.
There's never a need to have no hot water when you work with our hot water plumbers!
So let us, the 24/7 plumbers at Inspired Plumbing, know right away if you experience a chilly shower. Better yet, let us help you maintain your hot water system on a routine basis so that you never have to go through such an unpleasant experience at all.
Get plumbing advice
Get free advice from a licensed plumber. Ask a question and we will contact you with advice.
Request a call back
Can't call us right now? No worries, leave your details and we'll call you back at a time to suit you.
Request a quote
Tell us your plumbing problem and we'll call you back to discuss your options.