As a local, family business, we go the extra mile for you. We promise:
Request a quote
Tell us your plumbing problem and we'll call you back to discuss your options.
Local family run business since 2006
COVID safe - PPE & COVID safe practises
Same-day, on time service guaranteed 24/7
Lifetime guaranteed work on all jobs
We leave your home clean & tidy
Great online reviews & testimonials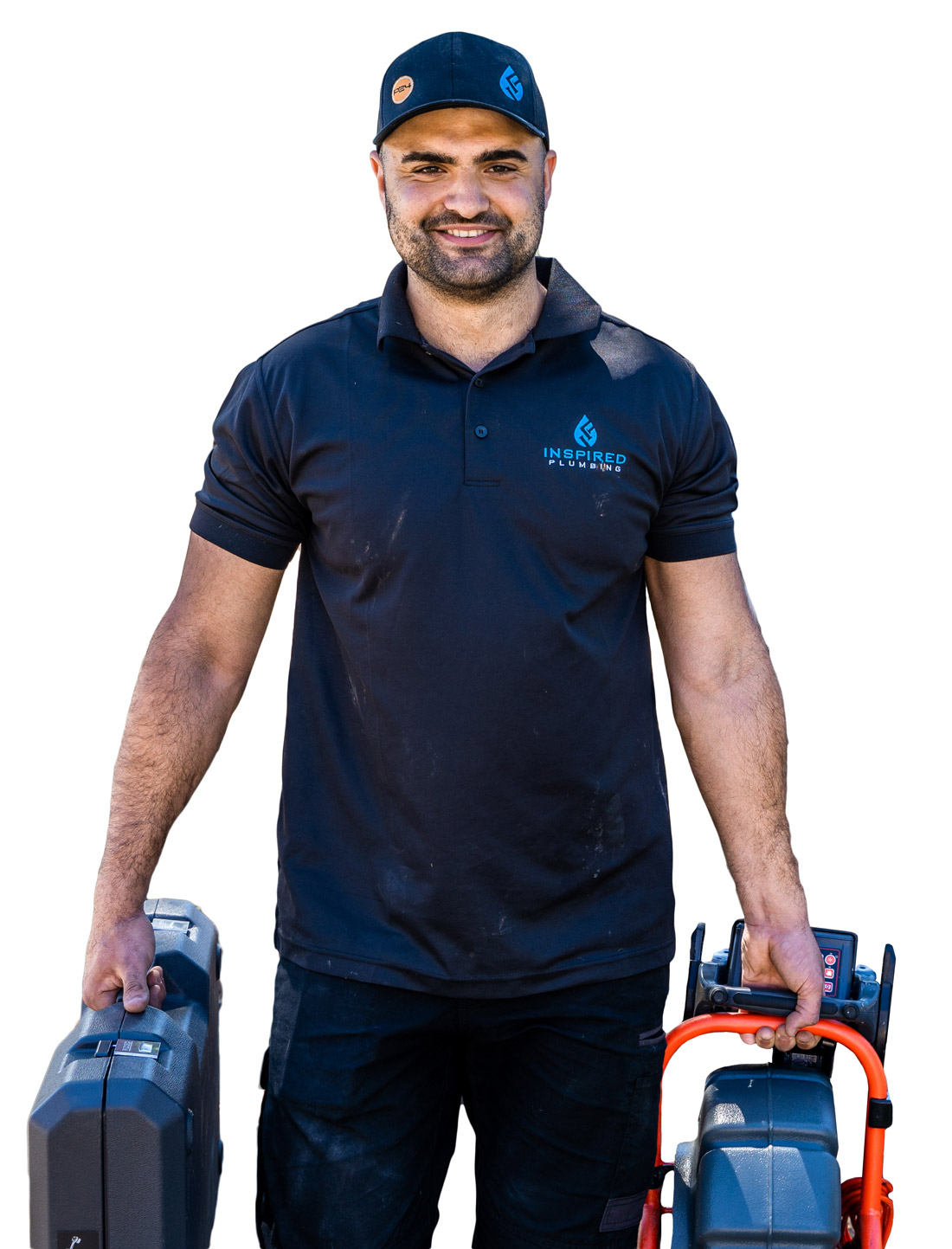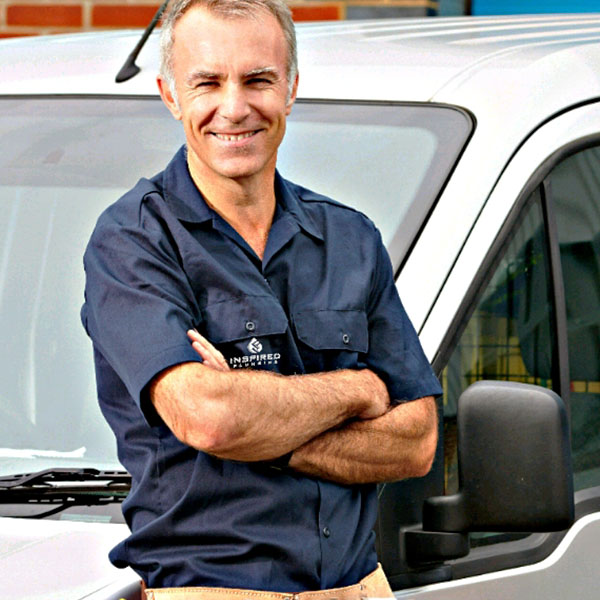 Gas fitting Sydney trusts
If your home appliances use natural gas, you've surely encountered a gas fitter at some point. A gas fitter is a certified professional who can install gas meters as well as install, maintain and repair gas appliances.
At Inspired Plumbing, our plumbers are licensed gas fitters, so they provide both plumbing and gas-fitting services. This is great if you're renovating a kitchen with a gas stove or are having a gas hot water heater installed.
Natural gas is a popular and versatile fuel that's abundant, clean-burning, and cost-effective. It also is piped directly into your home, providing a continuous supply. There is no need to schedule deliveries, as is the case with some other fuels.
Nevertheless, natural gas can be dangerous. It carries the risk of fire or explosion as well as posing a serious health risk for humans and household pets. This is why an amateur should never undertake a project involving natural gas.
Don't worry! At Inspired Plumbing, our certified gas plumbers are ready to take care of all your natural gas needs -- whether it's a hot water heater, installing a new natural gas appliance, or something else.
"The inspired team were great when I really needed help with my blocked toilet. Xavier arrived about an hour after my call, and fixed the job fast. Would use again."
Jennie
Annandale
"I've been using Inspired for a few years now and I would recommend them to anyone. Xavier always goes the extra mile for me"
Aiden
Five Dock
"I was really impressed with the job that Xavier did when I had an emergency situation. He got here literally within about 30 minutes of my call, and solved the problem effectively. I would recommend Inspired to my family and friends"
Amanda
Dulwich Hill
3 steps to Inspired service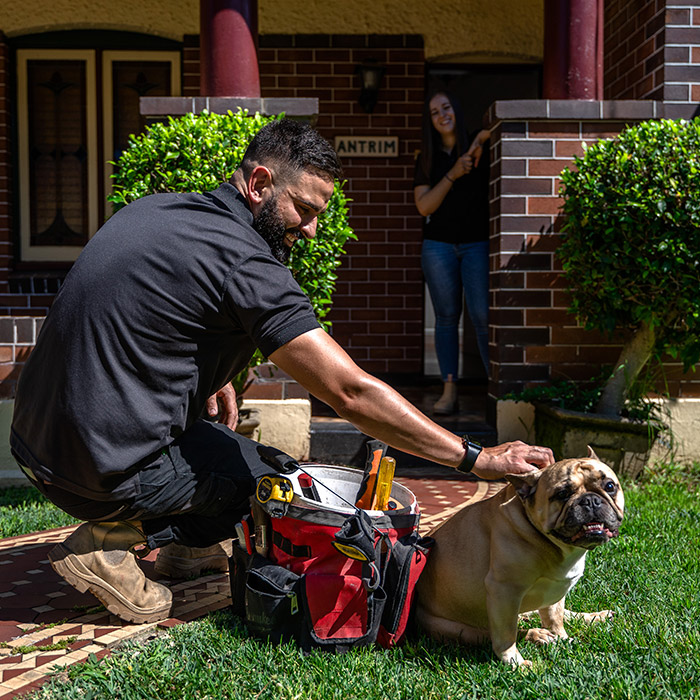 Get advice & book your appointment

Contact us by calling, emailing, using the chat feature on the website, or filling in a form online. A member of our friendly team will advise on your situation, and book a time to suit you.

Friendly, respectful, COVID-safe service

Your local plumber will call you when they are 30 minutes away, and arrive on time. All of our team wear protective equipment, and will observe COVID safe practises.

Lifetime guaranteed work to suit your budget

Your plumber will inspect the problem, and provide an up front quote, with different options to suit your budget. They will also carry out a safety inspection of your home, free of charge.
Natural Gas Safety - Always Take Precautions
While natural gas is considered quite safe, there are still precautions -- as with any fuel type. It's essential to be aware of these precautions if you use natural gas.
How to Recognise Natural Gas Odour and Get Out of the House
There's a unique and familiar odour associated with natural gas. It's described as being like sulphur or rotten eggs. If you smell this in your home, leave the area immediately, being sure to all your family, pets, and your mobile phone are with you.
If it is safe to do so, try to shut off your gas at the emergency valve, then call us at Inspired Plumbing. We will attend urgently, and our emergency plumber will be able to isolate and repair the cause of the leak. In addition, we can check for any additional damage left following the gas leak emergency.
Carbon Monoxide and Smoke Detection
It's recommended that every home that uses natural gas has at least one combined smoke and CO detector on every floor or level. These should be placed approximately 1.5m from the floor and away from outside walls.
Know the Symptoms of CO Poisoning
A problem with natural gas and the CO it produces is that CO is an odourless gas.
This means that it can go unnoticed, even while people are suffering from its symptoms.
Until the very advanced stages of CO poisoning, it's easy to mistake the symptoms for those of common illnesses.
Symptoms include:
Dull headache
Weakness
Dizziness
Nausea or vomiting
Shortness of breath
Confusion
Blurred vision
Loss of consciousness
If you or someone else in your household has one or more of these symptoms, especially if you've also smelled gas recently, seek medical attention right away.
Natural Gas and Home Heating
Let's look at how natural gas heats your home - both the air and the water. This should help you understand how natural gas produces heat for other appliances as well.
Gas Hot Water Heaters
As with a gas furnace, the parts of a gas water heater are few and basic. Here's a description of the gas water-heating process:
Cold water enters the tank through the supply pipe (dip tube) at the top of the tank.
Gas comes in through the gas regulator, which includes a thermostat.
The burner heats water at the bottom of the tank.
Hot water goes out through the hot water discharge pipe, also at the top of the tank, and the cycle begins again until no more hot water is needed.
A gas water heater also has a flue for releasing exhaust.
Gas Furnaces
These are not common in Australia, we we'll explain it anyway. basic home heating cycle goes something like this:
The flames heat the heat exchanger, gas is ignited, and the exhaust gases go out through the flue.
The heat exchanger transfers heat to air being drawn into the furnace.
A blower then forces the heated air into the ductwork, distributing it throughout the home.
As warm air fills each room, colder air is drawn back into the furnace via return ducts, and the process starts all over again.
It's pretty straightforward -- though without the natural gas to burn, none of this would happen. Now let's look at the similar process that takes place in gas water heaters.
Don't Get Burned by Unlicensed Plumbers. Get the gas fitting Sydney plumbers with 15+ years of experience
All plumbers in Australia who work with natural gas must be certified. There are harsh penalties for those who aren't certified.
We know, though, that some just slip through the cracks, perform shoddy work, and then maybe get caught after the damage is already done.
At Inspired Plumbing, when we say our gas plumbers are certified, we mean it - and can prove it!
Get plumbing advice
Get free advice from a licensed plumber. Ask a question and we will contact you with advice.
Request a call back
Can't call us right now? No worries, leave your details and we'll call you back at a time to suit you.
Request a quote
Tell us your plumbing problem and we'll call you back to discuss your options.