As a local, family business, we go the extra mile for you. We promise:
Request a quote
Tell us your plumbing problem and we'll call you back to discuss your options.


Looking For A Parramatta Hot Water Plumber?
You've finished a tough workout or you wake up excited for the weekend, but when you step into the shower and turn on the tap, there's no hot water! Don't worry. Our licensed professionals are available 24 hours and will ensure you don't get stuck without hot water and taking cold showers for long.
Our Parramatta hot water plumbers offer professional and friendly advice, uses state of the art tools to resolve your hot water issue the first time around, and guarantees our repairs. We treat you and your home with the utmost respect - we leave our shoes at the door and do a thorough clean-up after completing the job. You'll easily understand your total cost with our transparent and flat-rate pricing. We've been serving Parramatta's hot water needs for years, and can be at your service right away.
Local family run business since 2006
COVID safe - PPE & COVID safe practises
Same-day, on time service guaranteed 24/7
Lifetime guaranteed work on all jobs
We leave your home clean & tidy
Great online reviews & testimonials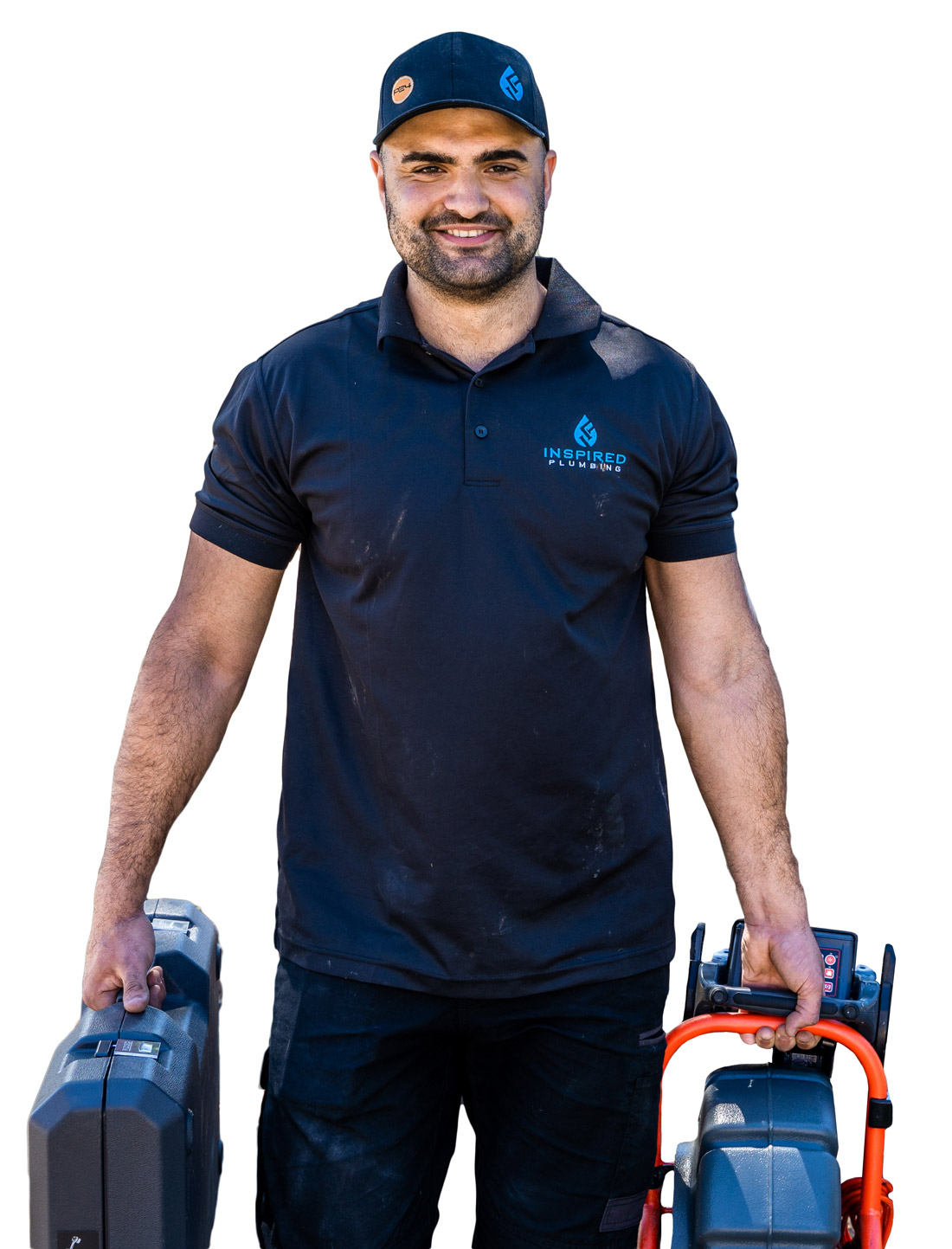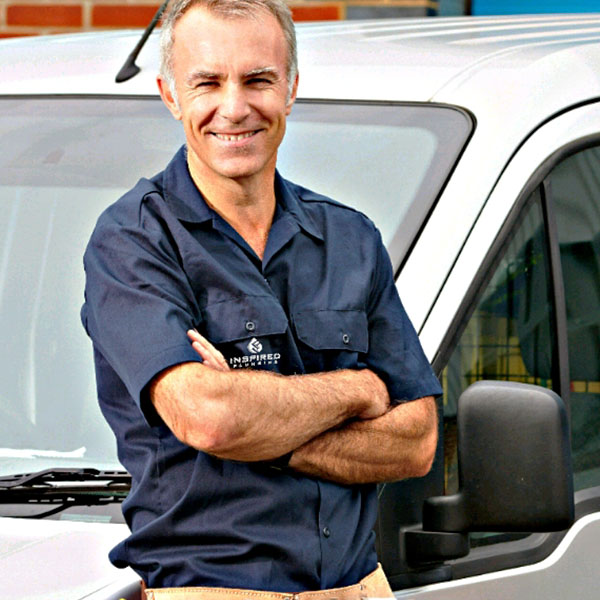 Thinking of fixing your own hot water? You're better off with a professional hot water plumber.
Missing hot water is frustrating. Before attempting to fix things yourself, it's important to consider the risks.
Your water heater is an explosion risk, especially if you have a gas hot water heater. Working with a gas system is extremely dangerous and can result in high damage costs or in worst cases, you could get hurt.
Installing a water heater yourself without the proper tools, experience, and knowledge of legal standards, can cause lots of frustration and costly problems down the road. So don't take the risk.
"The inspired team were great when I really needed help with my blocked toilet. Xavier arrived about an hour after my call, and fixed the job fast. Would use again."
Jennie
Annandale
"I've been using Inspired for a few years now and I would recommend them to anyone. Xavier always goes the extra mile for me"
Aiden
Five Dock
"I was really impressed with the job that Xavier did when I had an emergency situation. He got here literally within about 30 minutes of my call, and solved the problem effectively. I would recommend Inspired to my family and friends"
Amanda
Dulwich Hill
3 steps to Inspired service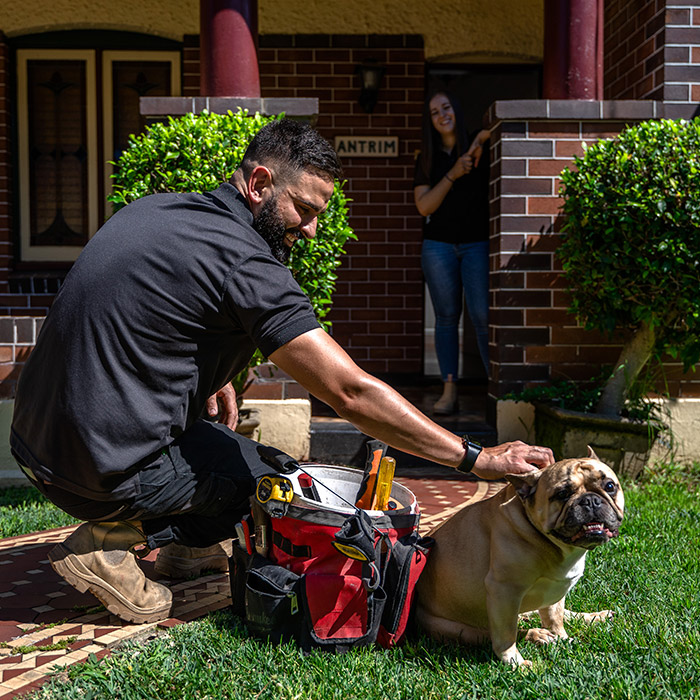 Get advice & book your appointment

Contact us by calling, emailing, using the chat feature on the website, or filling in a form online. A member of our friendly team will advise on your situation, and book a time to suit you.

Friendly, respectful, COVID-safe service

Your local plumber will call you when they are 30 minutes away, and arrive on time. All of our team wear protective equipment, and will observe COVID safe practises.

Lifetime guaranteed work to suit your budget

Your plumber will inspect the problem, and provide an up front quote, with different options to suit your budget. They will also carry out a safety inspection of your home, free of charge.
What To Do If You Have No Hot Water
Being without hot water is frustrating. There are a few things you can try to resolve the issue.
If you have a gas hot water heater, turn off the regulator to the off position and wait a few minutes. Follow the directions on the side of your unit on how to ignite your pilot light.
If you're having trouble with this, there may be an issue with your gas valve. If at any point, you smell a rotten-egg odour, you may have a gas leak. Immediately turn off your gas valve and call our team of plumbing professionals, available to you 24 hours.
If you have an electric hot water heater, try turning it off for a few minutes. Switch it back on and wait for 30 minutes. If you still can't get any hot water, there are bigger issues, and our team of licensed professionals can assist you right away.
Attention Parramatta - Hot Water Systems Need Maintenance
To keep the hot water flowing safely and efficiently, it's important to pay attention to maintaining your hot water system heater. Water heater safety devices such as temperature and pressure relief valve (TPR) should be checked annually as they intentionally discharge water to balance excess pressure and temperature. Without proper maintenance, if the temperature is set too high or the pressure relief valve malfunctions, your gas or electric hot water heater can explode.
By maintaining your water heater, you also ensure it has a longer life and works efficiently. Calcium can build up inside, reducing the amount of water that can be heated. Additionally, rust build-up can cause your heater to leak and contaminate your water supply.
For routine maintenance and occasional repairs, contact our team of licensed professionals to come out to Parramatta and ensure your hot water system is safe, efficient, and reliable.
Hot Water Heaters Explained
Water heater technology has come a long way but it can be overwhelming to make the best decision for your home. The conventional type of water heater is an insulated storage tank that holds water to be heated and has both a temperature and a pressure control valve. It's known to be the most affordable option, simple to install. There are also tankless gas and electric water heater systems that use super-heated coils that heat water instantaneously as you need it. With an instantaneous system, your hot water system is more energy-efficient.
We have 15 years of experience working in Sydney with a variety of water heater systems. For professional advice or if you're ready to install, call our licensed professionals today.
Don't Risk It - Choose a Parramatta Hot Water Professional
Our licensed plumbers have 15 years of experience providing professional advice, installing, and repairing hot water systems using state of the art tools. We get the job done right, at a transparent flat-rate price, and can guarantee our services.
Stay safe and contact our team in Parramatta to ensure you have a reliable, safe, and efficient water heater system to keep the hot water flowing.
Get plumbing advice
Get free advice from a licensed plumber. Ask a question and we will contact you with advice.
Request a call back
Can't call us right now? No worries, leave your details and we'll call you back at a time to suit you.
Request a quote
Tell us your plumbing problem and we'll call you back to discuss your options.