As a local, family business, we go the extra mile for you. We promise:
Request a quote
Tell us your plumbing problem and we'll call you back to discuss your options.
Local family run business since 2006
COVID safe - PPE & COVID safe practises
Same-day, on time service guaranteed 24/7
Lifetime guaranteed work on all jobs
We leave your home clean & tidy
Great online reviews & testimonials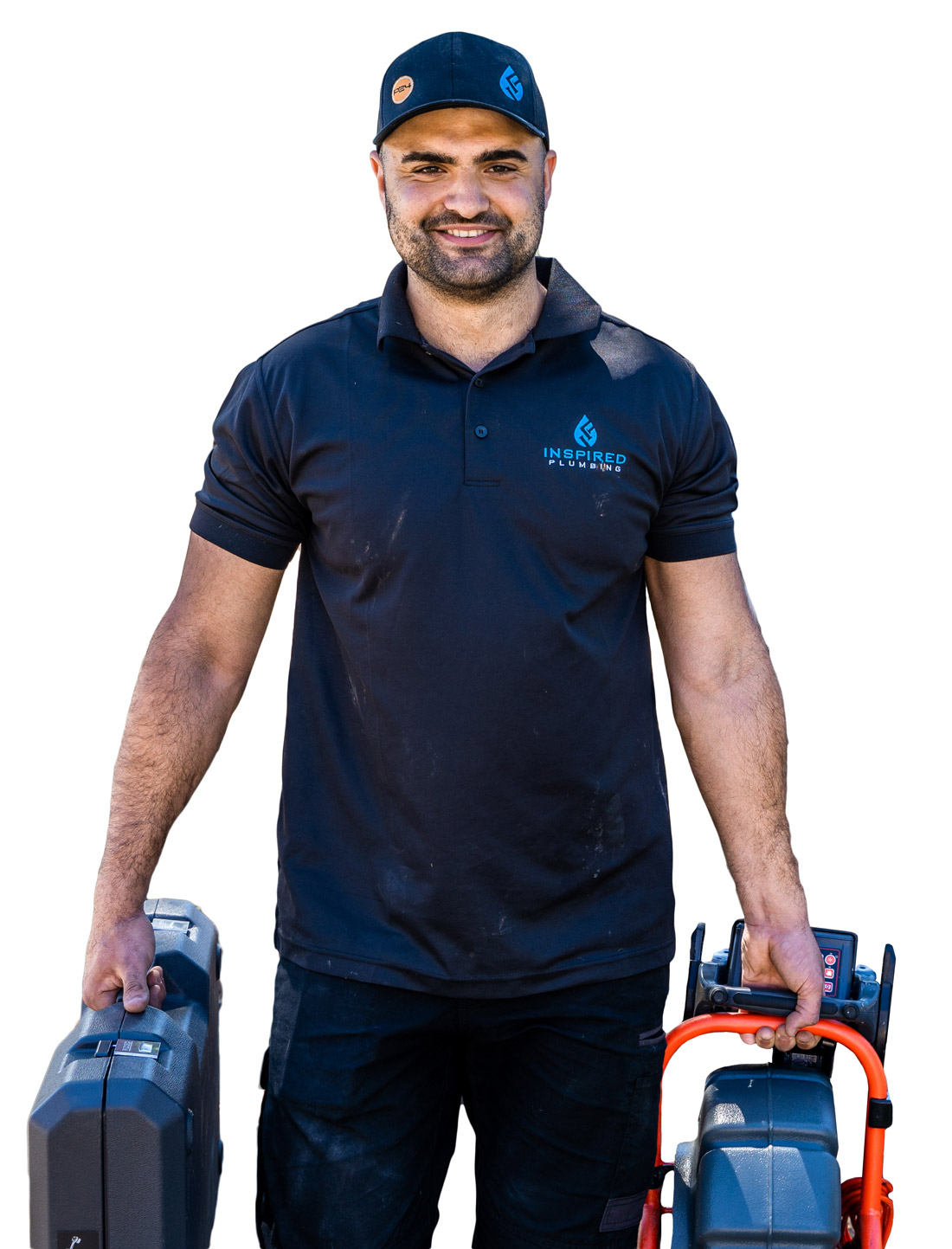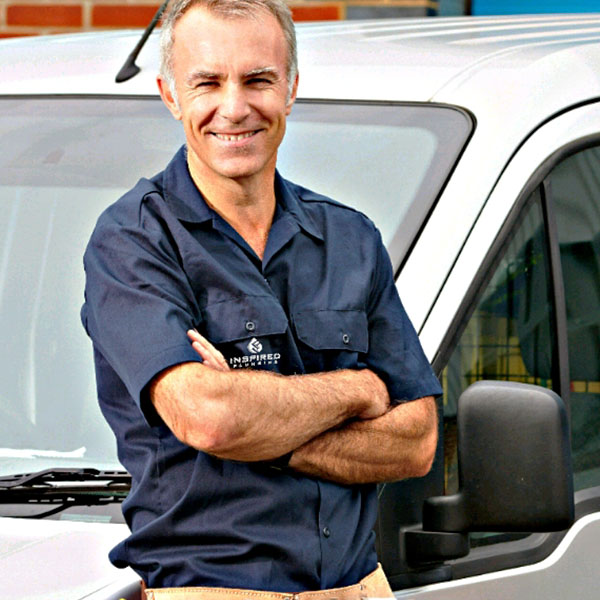 Got a blocked toilet? Let Us Flush Your Toilet Troubles Away!
There are a whole host of things that can go wrong with your toilet, and toilet repair involves more than just the occasional clogged drain. Once a toilet is a few years old, its parts can suffer from wear and tear and need replacing. While a toilet's porcelain body is sturdy, its internal parts (the bits you can't see), like most moving parts, are quicker to wear out.
Eventually, even the toilet body itself will need to be replaced, but if it's properly maintained, and unless it's damaged somehow, it should last at least 10 years.
If you have a continually running toilet or it leaks from your toilet, you probably need a plumber to figure out what's going on and address it. If the tank isn't filling after a flush or not filling completely, that could indicate another problem.
A blocked toilet might not be clogged inside the toilet. The blockage could be farther down the line and needs to be resolved by a plumber. If your toilet has been filling with hot water, that too is probably something for a plumber to handle.
For any toilet problem you're dealing with, remember, we're highly recommended for our customer service when it comes to plumbing issues.
"The inspired team were great when I really needed help with my blocked toilet. Xavier arrived about an hour after my call, and fixed the job fast. Would use again."
Jennie
Annandale
"I've been using Inspired for a few years now and I would recommend them to anyone. Xavier always goes the extra mile for me"
Aiden
Five Dock
"I was really impressed with the job that Xavier did when I had an emergency situation. He got here literally within about 30 minutes of my call, and solved the problem effectively. I would recommend Inspired to my family and friends"
Amanda
Dulwich Hill
3 steps to Inspired service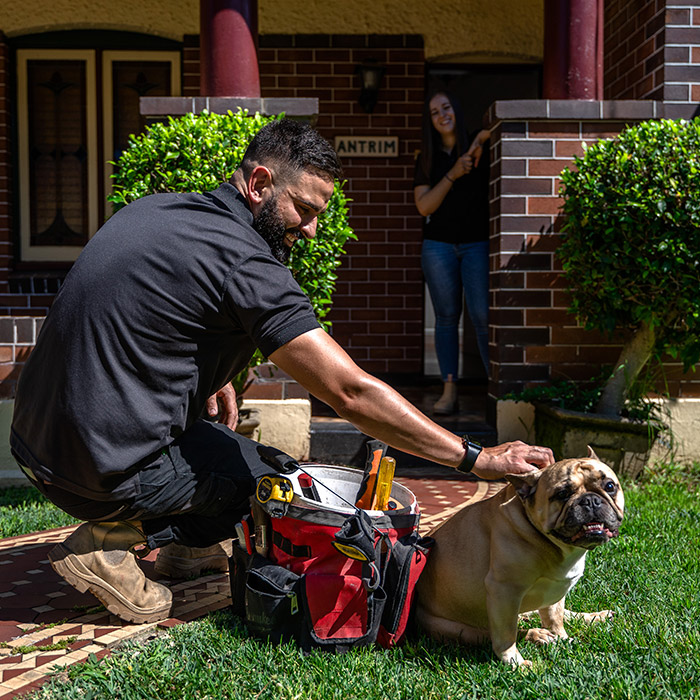 Get advice & book your appointment

Contact us by calling, emailing, using the chat feature on the website, or filling in a form online. A member of our friendly team will advise on your situation, and book a time to suit you.

Friendly, respectful, COVID-safe service

Your local plumber will call you when they are 30 minutes away, and arrive on time. All of our team wear protective equipment, and will observe COVID safe practises.

Lifetime guaranteed work to suit your budget

Your plumber will inspect the problem, and provide an up front quote, with different options to suit your budget. They will also carry out a safety inspection of your home, free of charge.
Where can toilets go wrong?
The below are some of the common parts of a toilet that can give out, and cause you a real headache.
Silicone Seal
The silicone sealant at the base of the toilet, where it meets the floor, is the source of the most unpleasant toilet leaks. These leaks can go straight onto the bathroom floor and beneath it into the subfloor.
Water on the floor can come from the bowl or the drain, causing sanitation concerns. However, it also might be due to condensation that's formed on the outside of the toilet. You also should check the bolts that anchor the toilet to the base in case they've loosened.
Replacing the ring that forms a toilet's seal will be difficult and shouldn't be a DIY project. You don't want to break the toilet accidentally when lifting or moving it. Most people would agree that professional plumbers should do this project.
Flush Valve
The flush valve triggers the outlet valve to open and empty a full toilet bowl when the handle is pressed down and released. This valve, especially when made of plastic, is easily corroded and can leak out, preventing the valve from being activated.
Outlet Valve
The outlet valve itself could be the cause of a leak as well since the hard rubber it's made of can easily harden or corrode, causing water to seep past it and down the drain.
This is one reason a toilet will flush repeatedly or constantly leak water into the pan.
The Toilet Fills with Hot Water
Hot water in the toilet is surprising (maybe even a pleasant surprise on a cold morning), but it also indicates that something is amiss. The hot water could be caused by one of a few things. First, if it's a new home, the hot and cold-water valves might have been accidentally fitted the wrong way around.
If you encounter this, you should call a plumber to diagnose the problem and do whatever type of toilet repair is needed.
Replacing the Toilet's Body (Cistern, Bowl and Base)
Generally speaking, toilets (the porcelain parts of them, that is) need to be replaced every 15 years on average. This can be for cosmetic reasons, such as staining or chipping, it could be an outdated model, or you might need a different size or design to fit your bathroom following a remodel.
One reason some toilets need to be replaced is the limescale that's built up over the years. This can get so thick that it blocks water from properly flowing down the sides of the bowl following a flush, meaning the flush doesn't work effectively. If your toilet is doing this, we strongly recommend you consider an upgrade, or at the very least, try and get rid of that limescale build up.
If you don't know what's wrong with your toilet or how to fix it, call us at Inspired Plumbing!
We understand how toilets work and the weird things they can do when broken (such as flushing repeatedly, or any number of weird and wonderful things – we've seen it all over the years).
Most toilets are simple in their construction, but with more complex interior parts. But if you're used to working with them, like we are, the causes of their problems aren't hard to figure out, and so we can get maintenance or a permanent repair done quickly.
Don't stay awake all night because of a toilet that's constantly running, dripping, or flushing. That's what we're here for. We're you're 24/7, 365 days a year toilet repair plumbers, call us today!
Get plumbing advice
Get free advice from a licensed plumber. Ask a question and we will contact you with advice.
Request a call back
Can't call us right now? No worries, leave your details and we'll call you back at a time to suit you.
Request a quote
Tell us your plumbing problem and we'll call you back to discuss your options.